Saturday was the day I would go to my first MLS game (even though it was pre-season) and my second ever game (last year I saw my no-longer-in-existence LA Sol play FC Gold Pride). And I will apologize in advance for the craptastic quality of the pictures.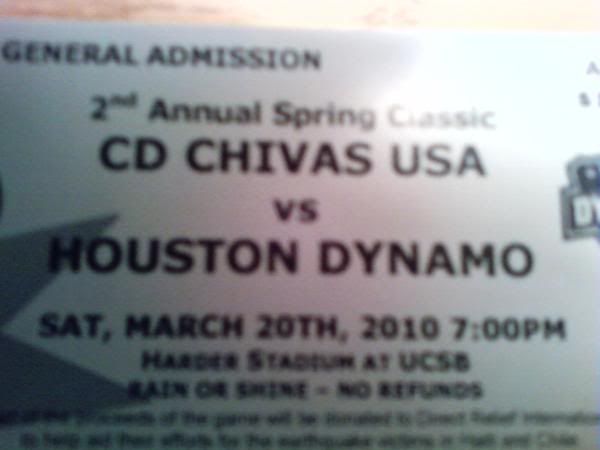 I can't describe how excited I was. Clearly others were as excited as I was, because when
I got to Goleta at 130, I could already hear horns, and the game wasn't going to start until 7.
I met up with one of my UCSB friends and we had lunch at Chilis. There were some people in the new Mexico away jerseys, and a few people in jerseys of some Mexican clubs.
I met up with my cousin at 5 and we headed to Harder Stadium at UCSB, where the game was to take place. I parked and we were walking up to the stadium when I realized that Chivas USA players were getting off the bus we were walking by. All that separated me from them was one staff member and a chain link fence, but I am not a crazy bitch or a creeper. And I didn't shout anything to them either, though I wanted to.
Anyway, we got in and the UCSB men's team was playing some other team (Durango?). It was pretty aggressive. This man behind us kept yelling "puto, puto," but since my cousin doesn't know much Spanish, and I thought it was amusing, we didn't move (when I told my mom, she said we should've moved, or said something to him, but oh well).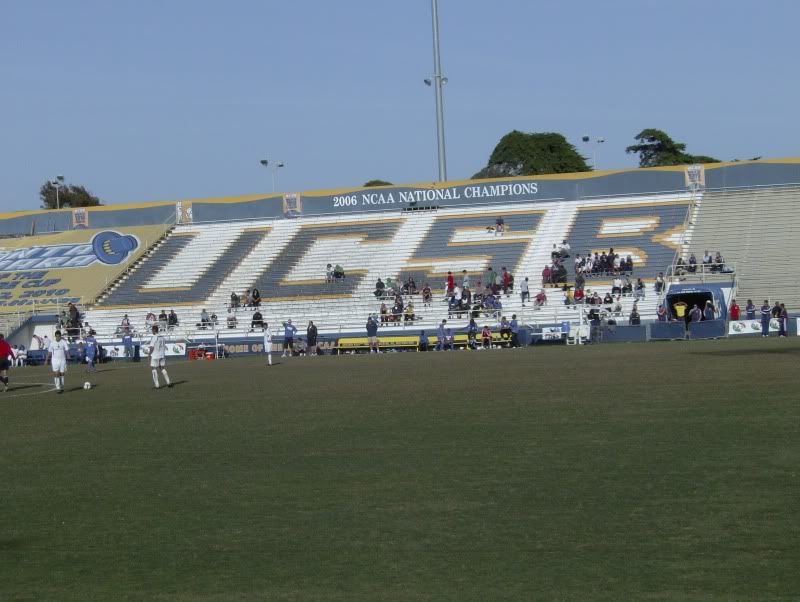 Shortly after we got there, the Union Ultras, a Chivas USA/De Guadalajara support group, set up camp behind the goal. They had a HUGE drum, which they banged on ALL night, and the sang all night too. But they seemed pretty cool.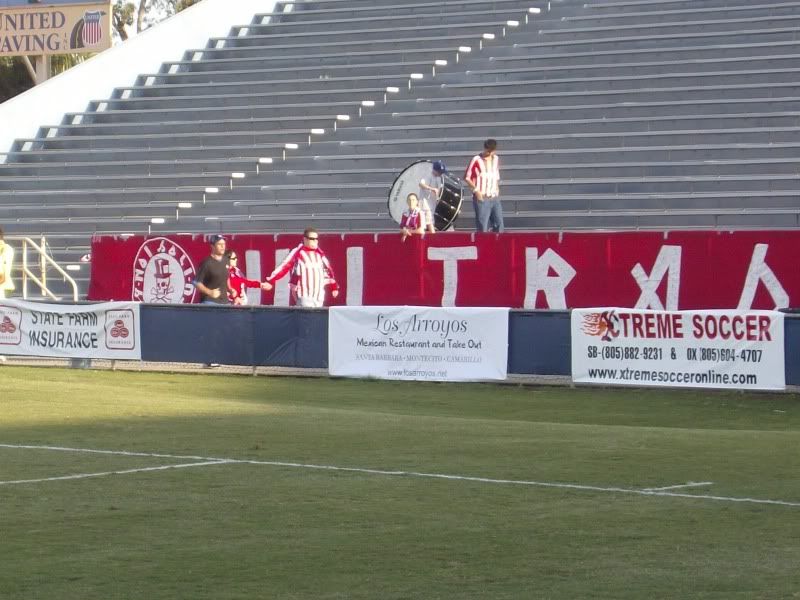 While we waited for the game to start, I looked at all the different jerseys people were wearing. Mostly there were Chivas (USA and De Guadalajara). But also Pumas, Cruz Azul, LA Galaxy, Spain, Barcelona (Messi, Marquez), Man U (Rooney), Inter Milan, and AC Milan. I didn't see a single Houston jersey besides what was on the pitch though.
Around 630, the teams came on the pitch to warm-up.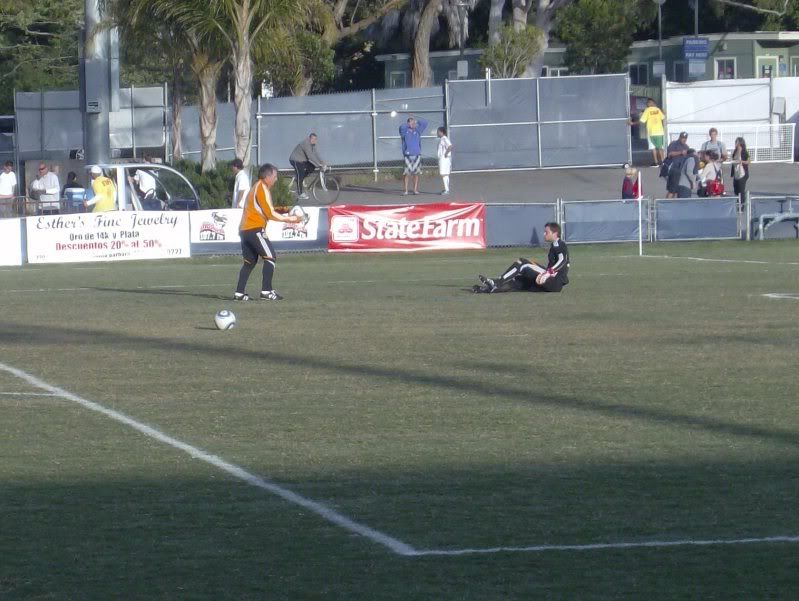 The goalie is Tally Hal, who looks super young and crazy tall.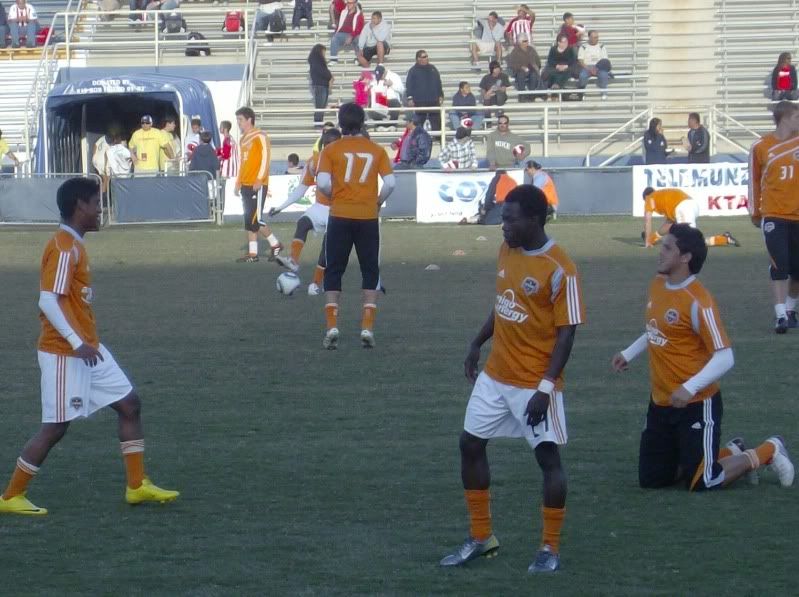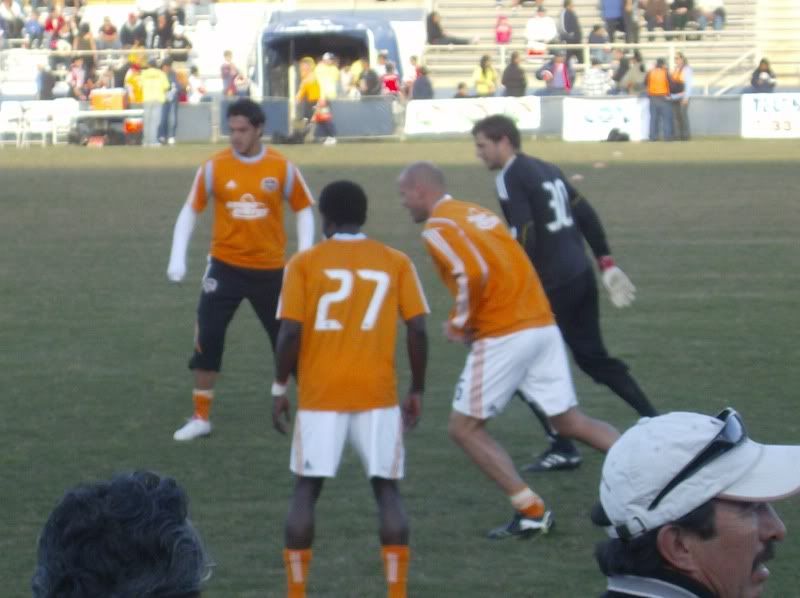 Watching the refs warm-up was pretty amusing.
And then everyone was warmed up and the players lined up and the national anthem was played.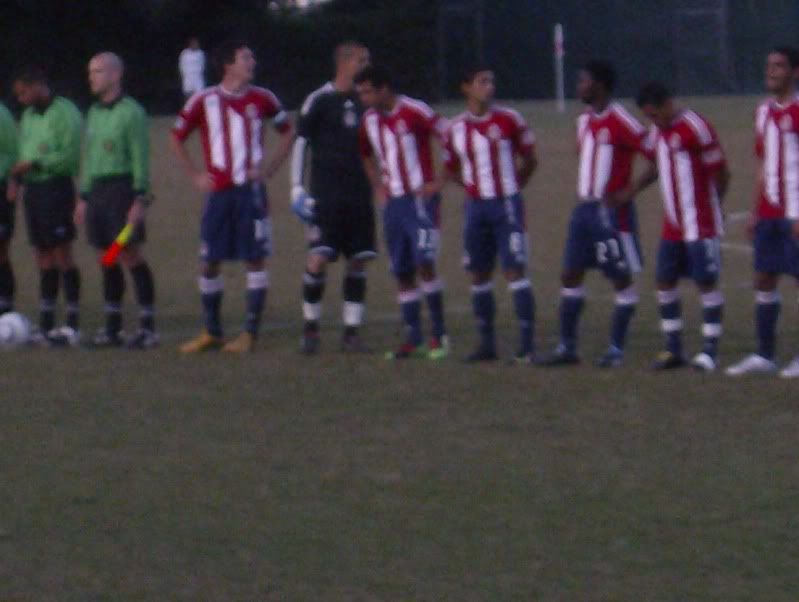 Sacha was the captain (he's standing by the refs), and then Jonathan Bornstein is on the other side of the goalie.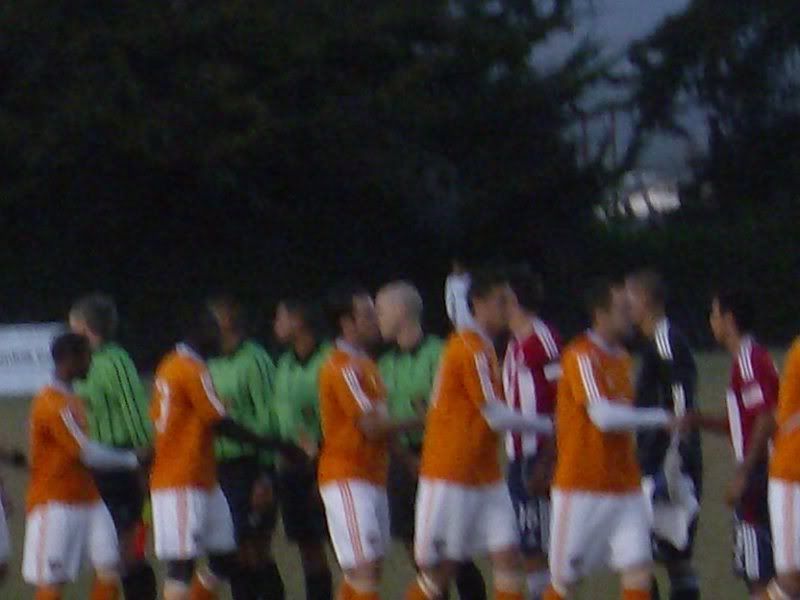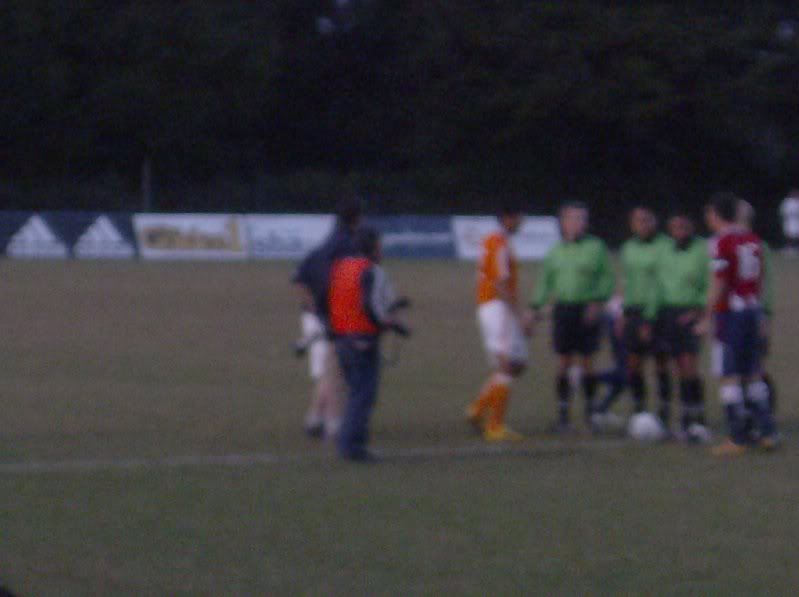 The captains (Brian Ching and Sacha) and the refs.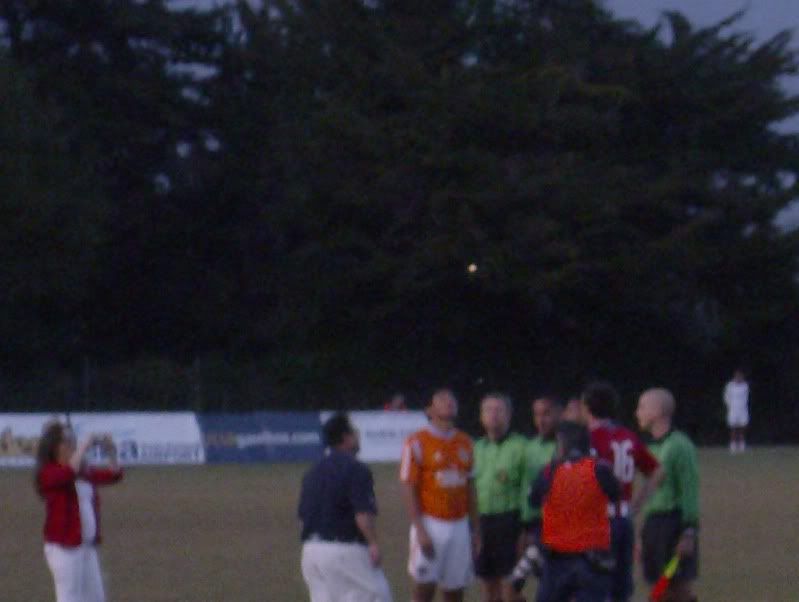 The coin toss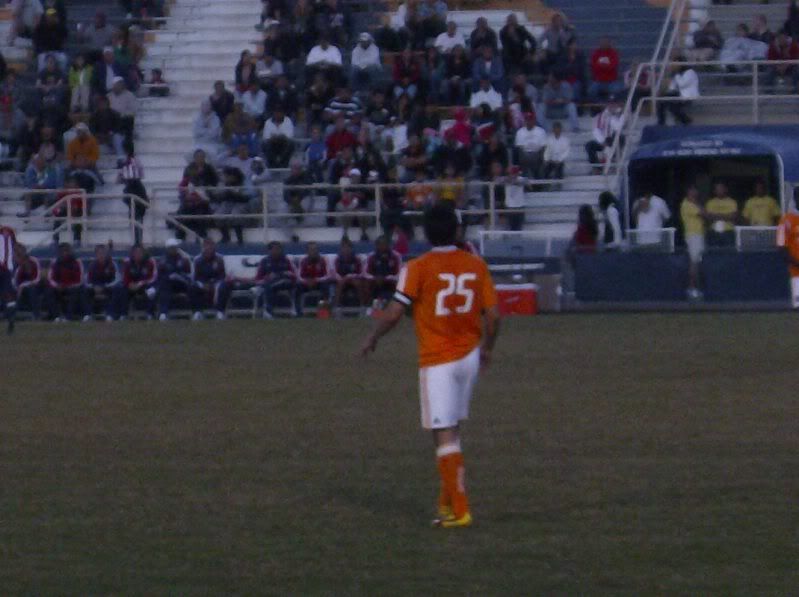 Brian Ching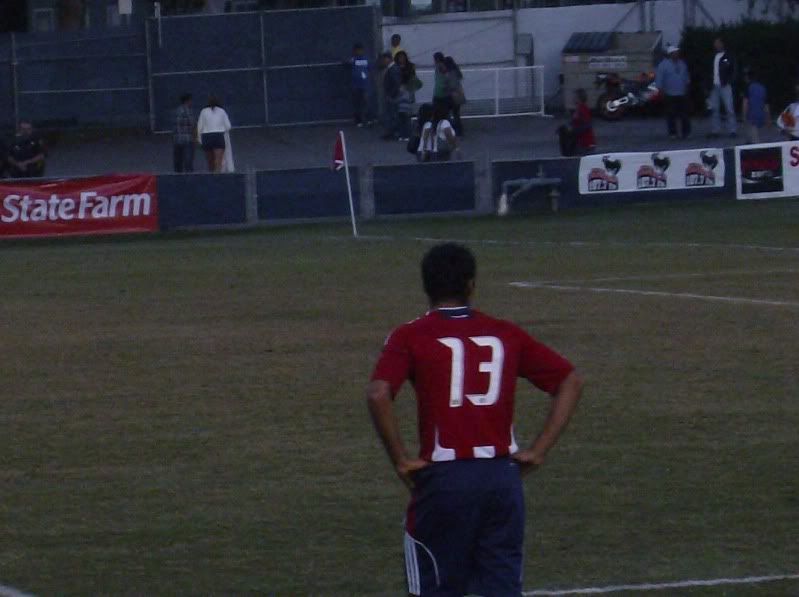 Jonathan Bornstein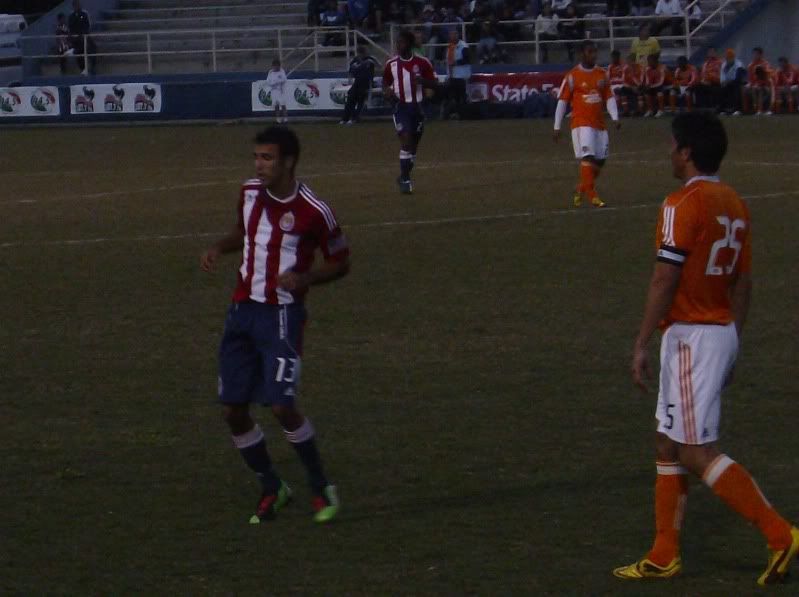 Is Jonathan dancing with Ching? At one point during the game Jonathan almost kicked Ching in the balls while trying to kick the ball. LOL.
There were a lot of fights on the pitch, mostly started by Houston.
And behold the Sacha pictures: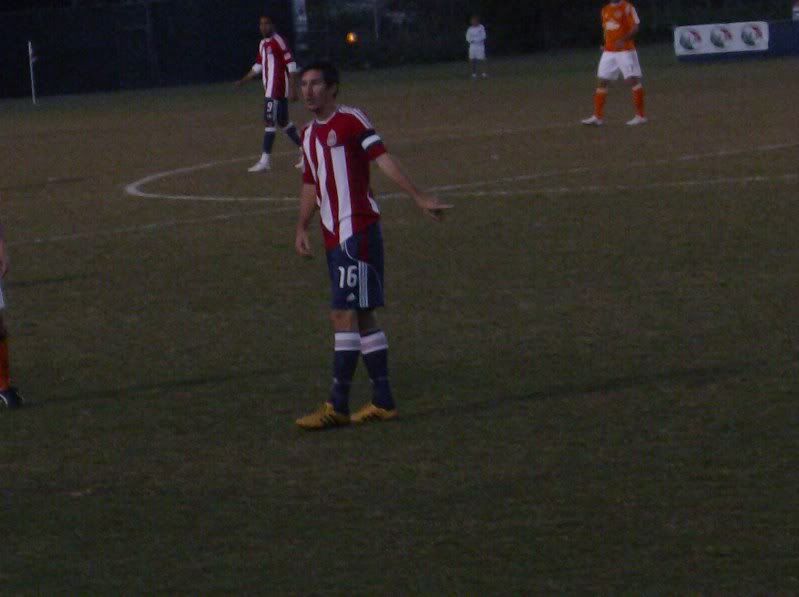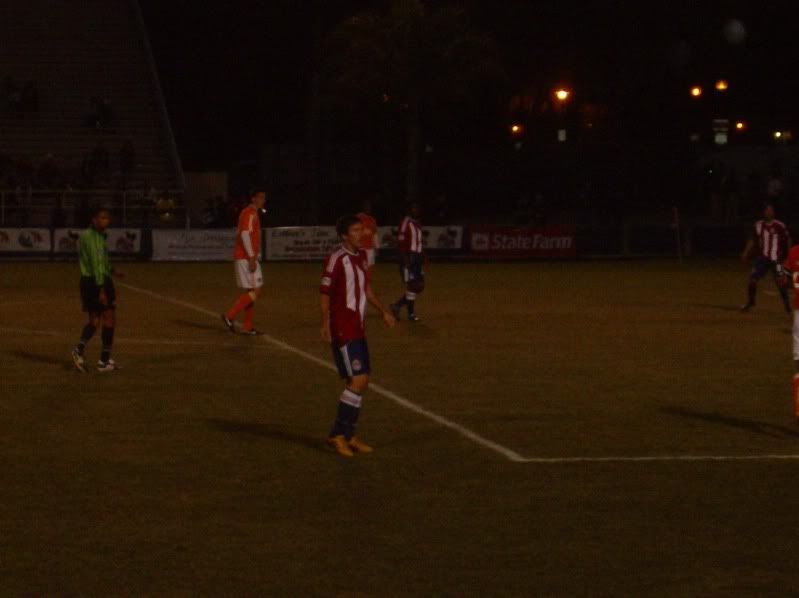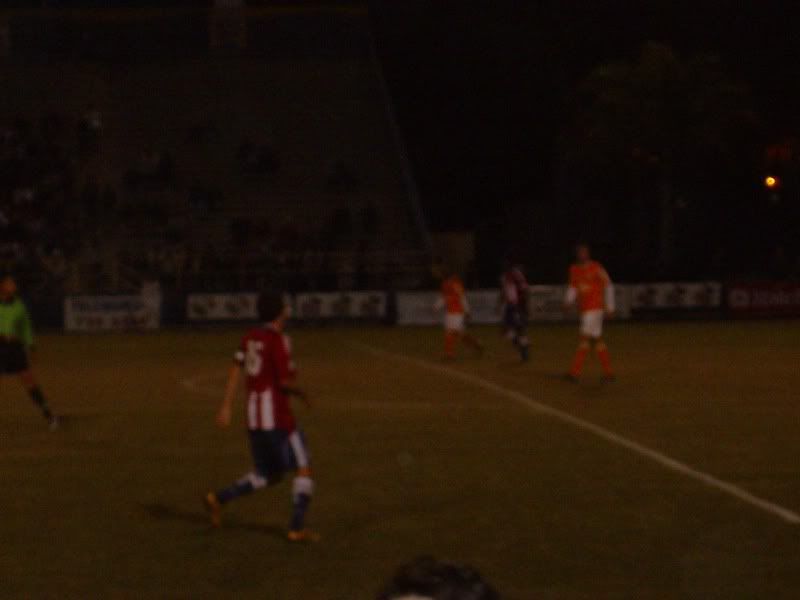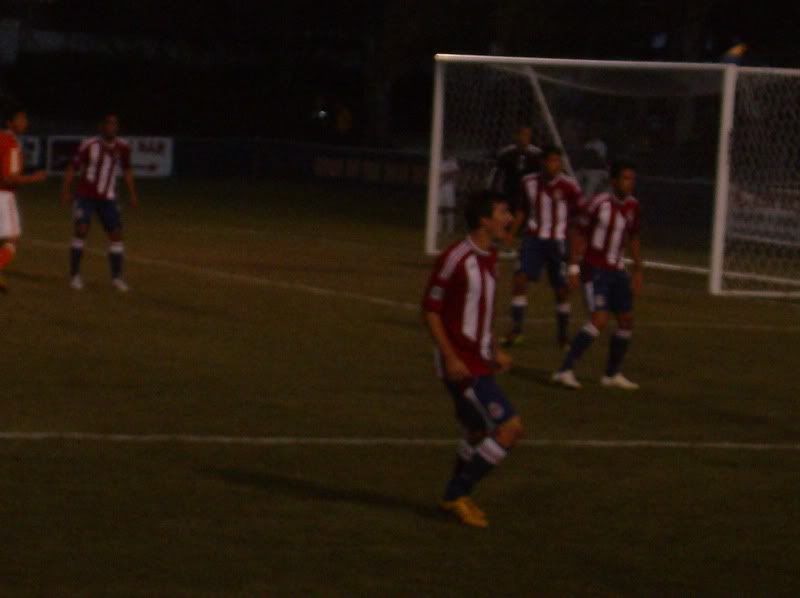 It was a pretty amazing experience. I was sad that Houston won (3-1), but it was well worth it.
Before the game ended, we went over to the other side, right behind the bench. I could have touched any of the players, that's how close we were. Inspired by a friend on twitter, I decided I would ask Sacha for his jersey and my cousin would ask Jonathan for his. I yelled out to Sacha at the end of the game, for his jersey, but I don't think he heard me. However, Amber, my cousin, asked Jonathan and he had such a look of fear on his face that I wish I had gotten a picture. And it kept us giggling for a good half hour. Ching and Jonathan stayed around a little to sign stuff, but I had nothing for them to sign. Amber suggested I have them sign my body, but um, no thanks.
And so our adventure ended.
Current Location:

Vandenberg Village

Current Mood:

bouncy

Current Music:

Cities of Night [Blaqk Audio]
comment to be added.